TheraSpecialists Physical Therapy Center

provides excellent rehabilitation in an encouraging and supportive environment.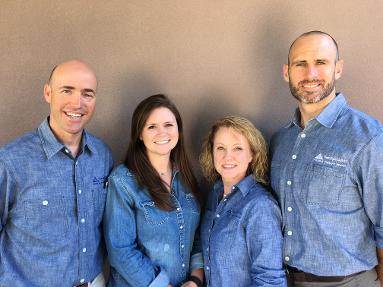 We will provide you with physical therapy that fits your unique needs.
Types of treatment:
Exercise is the cornerstone of success in physical rehabilitation.
Manual Therapy is "hands on" care and includes massage as well as joint mobilization techniques to help restore joint mobility, reduce swelling, and improve soft tissue flexibility
Aquatic therapy or exercise in water provides numerous benefits to injured tissues
Kinesio taping is a "kinetic" tape that supports injured muscles and joints
Neuromuscular reeducation is balance and coordination training, or retraining the nervous and muscular systems
Modalities relieve pain, reduce inflammation, and promote healing. These are treatments such as use of moist heat, cold packs. ultrasound, and electrical stimulation



Drop by anytime to see our facilities and learn more about our program - you can
contact us here
.
Our Mission
TheraSpecialists, Inc. provides physical therapy for
rehabilitation

injury prevention

pain control

movement problems
Our team of professionals offers state-of-the-art physical therapy services. We are committed to

ensuring clients' rights

keeping up with latest developments in our field

upholding the ethics of our profession
We believe our services are most successful when we work as partners with our clients and involve their family and care-givers. One of our ethical guides is to provide services in cost-effective ways.